Wish you all a Very Happy and Prosperous New Year !!!!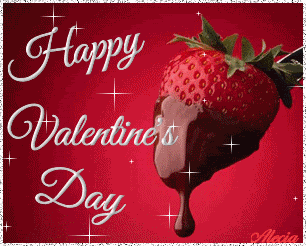 Ingredients:
-
1 cup fresh Strawberries

1/4 cup Strawberry Ice cream
2 cups Milk

3 tsp Sugar or To taste Sugar

Ice -cubes
Method:-


Wash strawberries properly and remove the stems.
Blend strawberries and little milk together in a blender until crushed properly into a smooth paste.
Add the remaining milk, Strawberry Ice cream ,sugar and crushed ice.
Blend again for another 30 seconds or so.

Served chilled in glasses.
Garnish each shake with strawberry.
Enjoy the Delicious Healthy Strawberry Shake!

The drink is perfect for Valentine's Day!
3 Comments:
Deepthi Shankar said...

15 February 2010 at 22:34

 

thatz a yummy shake. i love strawberries

Cynthia said...

16 February 2010 at 06:23

 

So much love in this post :)

16 February 2010 at 12:33